IT'S TIME TO GET YOUR GLOW ON AT AWAY® SPA
DETOX. RETOX. REPEAT.
There is something different about AWAY® Spa as we introduce new ways to guests who want to look good and feel good, with new treatments that will lead to the result 'Get Your Glow On' from inside to outside !
Stay Tuned for new excitements at AWAY® Spa but now let us offer you detox treatments that will rejuvenate you to a whole new person.
DETOX TREATMENTS
AWAY® SPA, 6th Floor
NEW YOU MASSAGE
THB 3,999++/PERSON l 120 MINUTES
It's a new year, so time for a new you! Reward yourself with a full body treatment featuring elements that will detox and refresh your body and soul!
30-minute Coffee & Yoghurt Body Scrub
60-minute Detox Fluids Massage
30-minute Charcoal Mini facial
DETOX COUPLE MASSAGE
THB 4,999++/2 PEOPLE l 90 MINUTES
Happy couple, happy you! Invite your loved one for a full detox treatment where you both will get a reboot to go longer on your day with a gentle massage that relaxes all tissues.
60-minute Detox Fluids Couple Massage
30-minute White Jasmine Mini Facial
GET YOUR GLOW ON MASSAGE
THB 3,199++/PERSON l 90 MINUTES
Feel good both on the inside and the outside with our newest detox massage. Relax with our full body massage that cleanses all your negative energy away!
90-minute Body Fluid Massage
Detox with an apple cider drink after your massage
DETOX ME MASSAGE
THB 2,799++/PERSON l 75 MINUTES
For those who are always on the go, stop by for a quick detox scrub treatment from our team that will leave your skin glowing!
60-minute Coffee & Yoghurt Body Scrub
15-minute Shea-Butter Body Lotion
DON'T MISS !
MUAY THAI SERIES TREATMENTS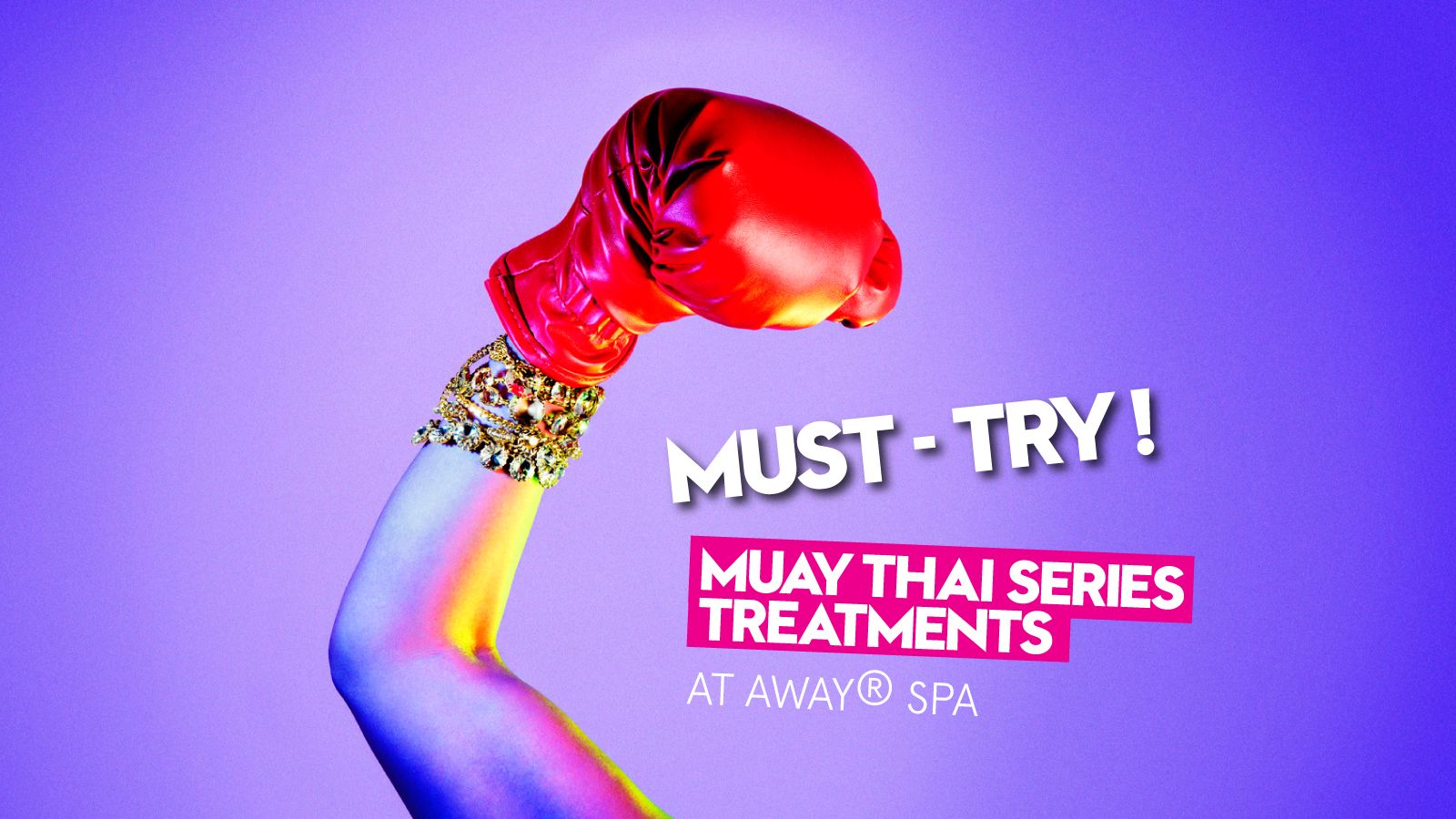 EXPERIENCE RELAXATION WITH A KICK WITH MUAY THAI SERIES
When in Thailand, Muay Thai or Thai boxing is a must. Part of W Hotels' FUEL concept – DETOX. RETOX. REPEAT. – new Muay Thai inspired treatments at AWAY® Spa gives you the energy to look good, feel good and kick it all night long. Or whenever you need that extra surge of fighting spirit.
WHAT ARE IN THE SERIES?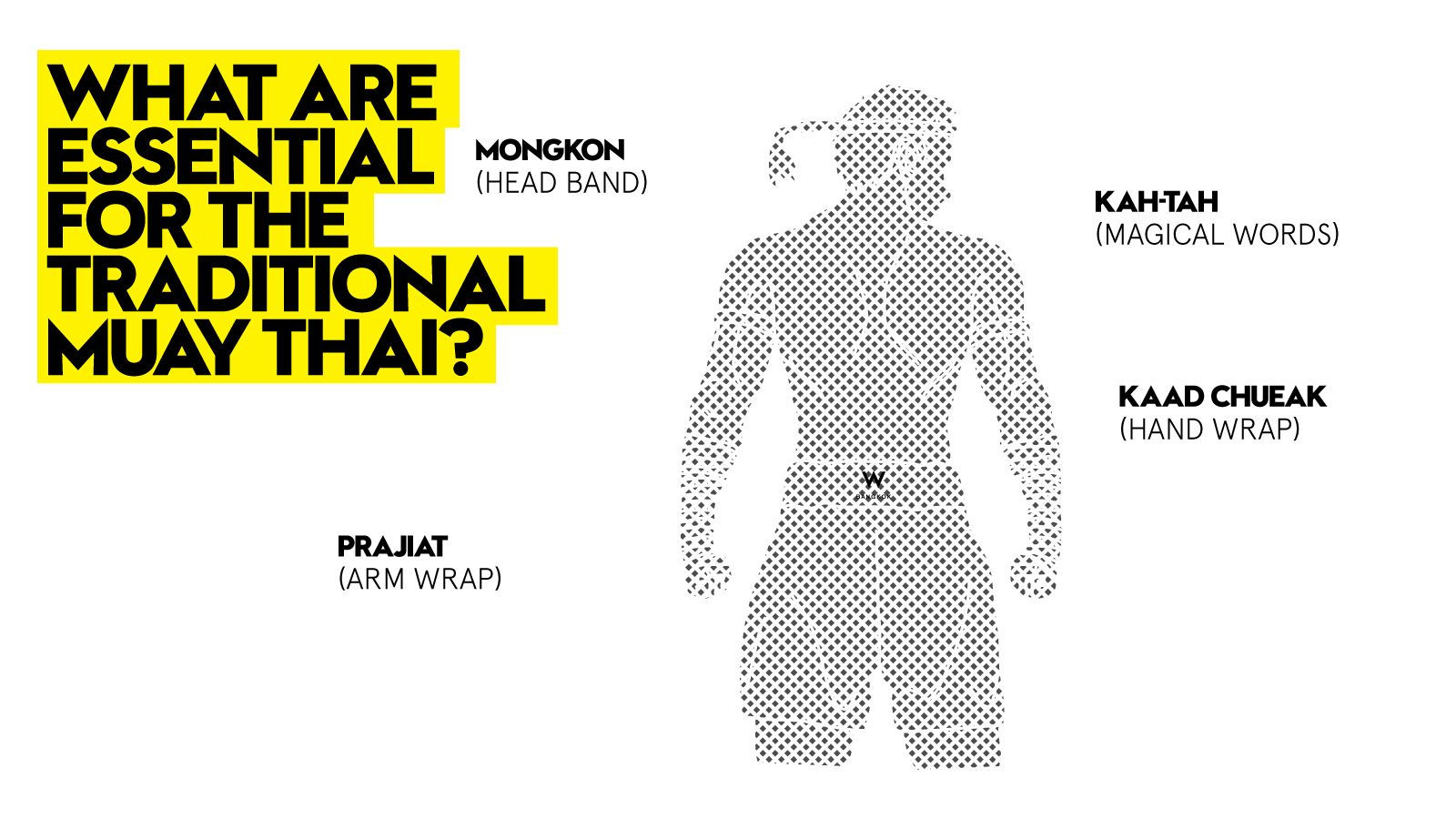 THE BOXER MASSAGE
THB 2,999++ PER PERSON l 60 MINUTES
Muay Thai fighters are massaged before a fight to prepare them physically and mentally. This therapeutic massage is great before or after sport, exercise or any vigorous activity that can take a toll on the body, say a bout a long night of partying or perhaps a hard day of shopping. Plus, we give you a free pair of Muay Thai pants!
MONGKON HEAD MASSAGE
THB 1,799++ PER PERSON l 30 MINUTES
A mongkon is the familiar headband worn by Thai boxers during pre-fight rituals and believed to protect competitors from injury. An uplifting treatment that's designed to relieve your upper body tension beginning with a scalp massage and ending with soothing gentle techniques to boost your circulation.
PRAJIAT HAND & ARM MASSAGE
THB 1,799++PER PERSON l 30 MINUTES
Whether they've been punching a speed bag or clacking at a keyboard, your hands and arms need care. Relax away your restless arms, wrists, and hands with our massage that will ease your all strains and soreness back to its original self!
KAAD CHUEAK BODY SCRUB & WRAP
THB 2,800++ PER PERSON l 60 MINUTES
Just as boxers must wrap their hands for protection, everyone's body benefits from a replenishing wrap and exfoliating scrub! Treat your skin with special sea salt and mineral oils mixture to rejuvenate your skin. Finish it off with a golden body wrap to replenish your skin nutrients.
KAH - TAH ORGANIC FACIAL
THB 2,100 OR 3,800++ PER PERSON l 30 OR 60 MINUTES
Reconnect with nature, spirit and self-esteem with this exclusive facial based on ancient influential art of Aromatherapy to hydrate and nourish your skin.
MORE INFORMATION:
E-MAIL > awayspa.wbangkok@whotels.com
TEL >+66 (0) 2344 4160
IN-HOUSE GUESTS ARE NOW ABLE TO CHAT WITH US VIA:
WHATSAPP OR iMESSAGE > +66 (0) 91 010 2999
BBM ID > 7A875BD