UP THE GLAMOUR QUOTIENT WITH W BANGKOK'S MEETING & EVENT VENUES
Elevate meetings into something extraordinary. With 403 guest rooms and more than 1,300 sqm. of event space, W Bangkok blends glamour and sparkle with dynamic functionality to electrify any meeting or happening.
Whether it's your biggest day or an intimate soirée, a business presentation or an honorary gala, our innovative event planners infuse the extraordinary into your event with a creative and customized approach to hosting.
For more exclusive events, The House on Sathorn offers neo-classic function spaces that are perfect for any event that needs a dose of magic – from an engagement ceremony or an exclusive dinner to board meetings and private corporate parties.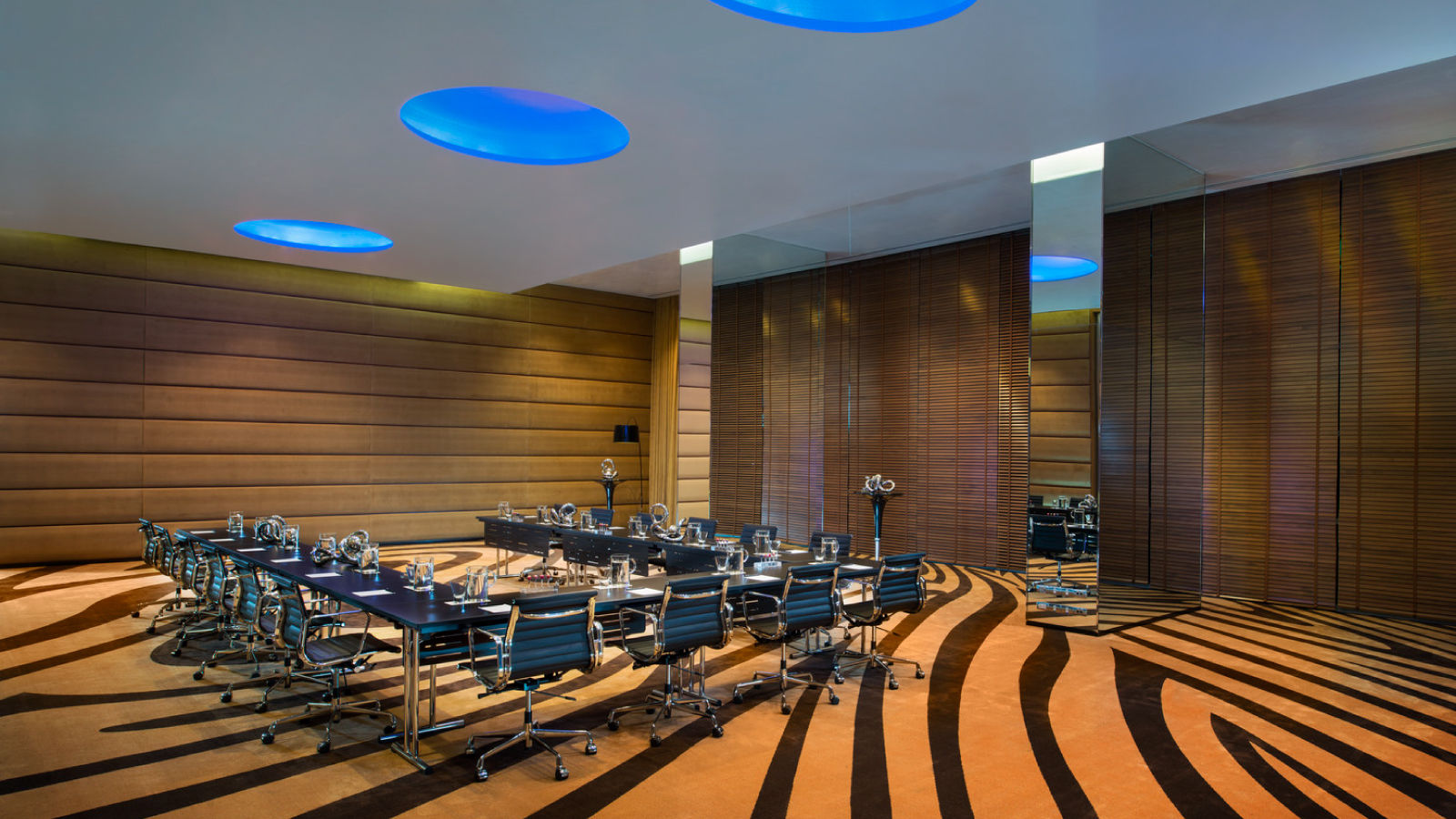 Heighten the experience. Our visionary assortment of meeting and event venues include:
Great Room
Social Room
Studio 1 - 4
Strategy Room
The Conservatory
Hospitality Suite 1 - 4
Boasting a total of 12 meeting and events venues for all your guests, fully adaptable conference equipment and state-of-the-art audio/visual facilities and technology, we transform your event into an uplifting experience. We take care of the tiniest details so your big day is a momentous celebration.
Our unique Sensory Set Up℠ gets ideas flowing with mood music, signature scents and more. And if work isn't working for you, take a break with Recess℠, where you'll delight in a menu of activities that is fun and beneficial for everyone. Additionally, all rooms are fully wired with the latest technology for the ultimate in IT bells and whistles, telecommunications wizardry and audio-visual spectacles.
Perfect for work and play, W Bangkok offers everything you need to make your business beautiful, meeting memorable, function fantastic, and wedding wonderful.
MORE INFORMATION:
E-MAIL > events.bangkok@whotels.com
TEL > +66 (0) 2344 4000