SPECIAL MENUS OF THE SEASON
THE KITCHEN TABLE
LOCATED ON 2nd FL.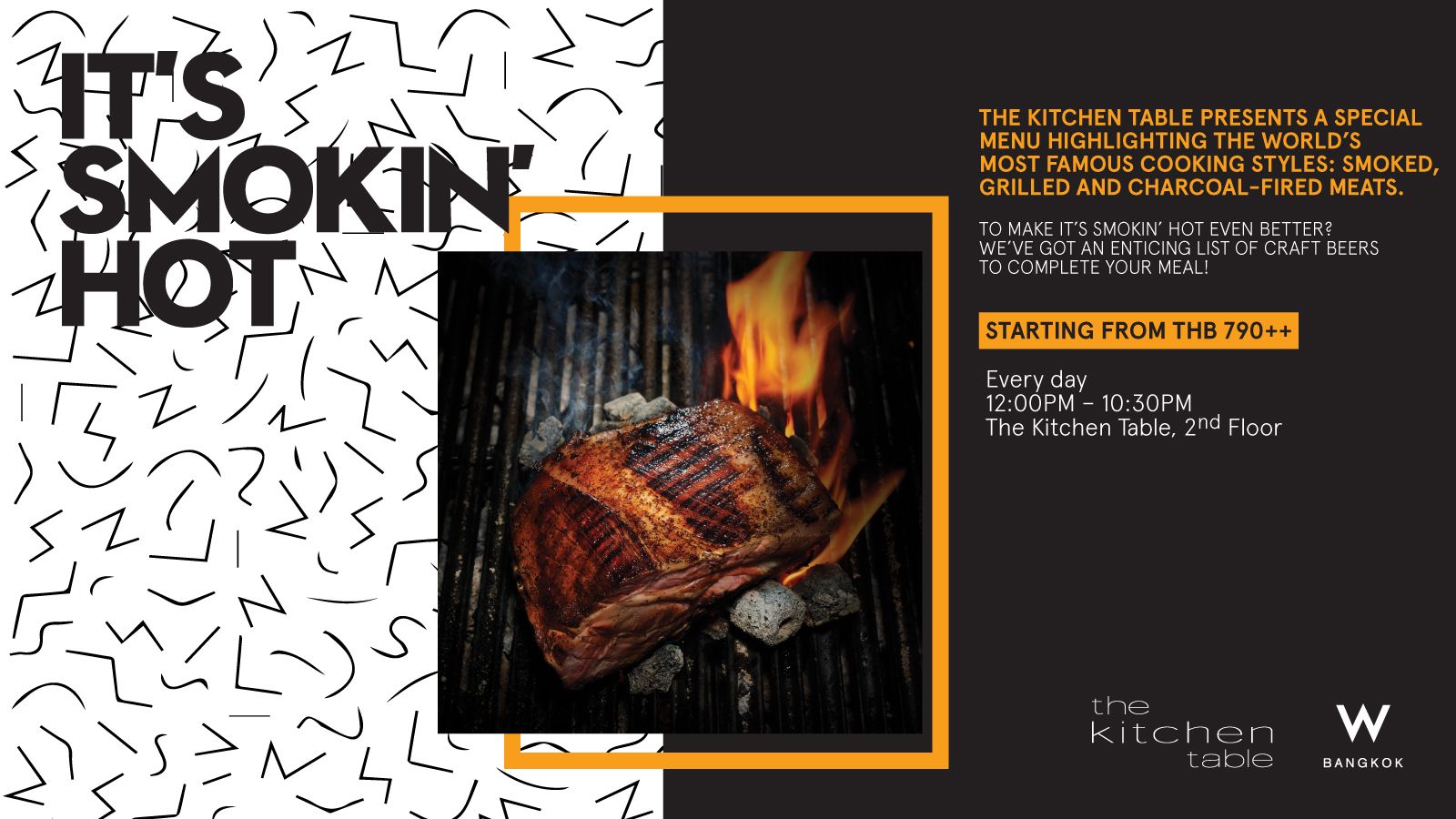 IT'S SMOKIN' HOT
EVERY DAY | 12:00PM - 10:30PM
The Kitchen Table presents a special menu highlighting one of the world's most famous cooking styles: smoked, grilled and charcoal-fired meats of the the American South. Yes, a good ol' country barbecue and beer cookout.
These Southern delicacies are truly special too as they're not available on The Kitchen Tables' regular menu. Dishes are served à la carte and so are terrific for sharing family-style.
On the menu are slow-cooked favorites including Barbeque and Bourbon Braised Lamb Shanks, Pork Short Ribs with Asian Rub and Hoisin BBQ Glaze and Dry Roasted Smoked Beef Brisket, along with grilled treats like Grain-fed Australian Rib Eye and Berry Brined and Hot Smoked Duck Breast. Lending variety to the cookout are two seafood dishes of different preparation, Tandoori Pomfret and Grilled River Prawns with Viking Salt.
Dishes are complemented by sides including grilled corn on a cobb, grilled asparagus, mashed potatoes, steak fries, cole slaw, beans cassoulet, buttered garlic peas and mini caesar salad. Sauces and condiments add some twang too, for instance Dijon mustard, grain mustard and horseradish sauce along with home-made pickles.
It's Smokin' Hot prices start at THB 790++ and is served every day from 12:00PM to 10:30PM at The Kitchen Table, 2nd floor.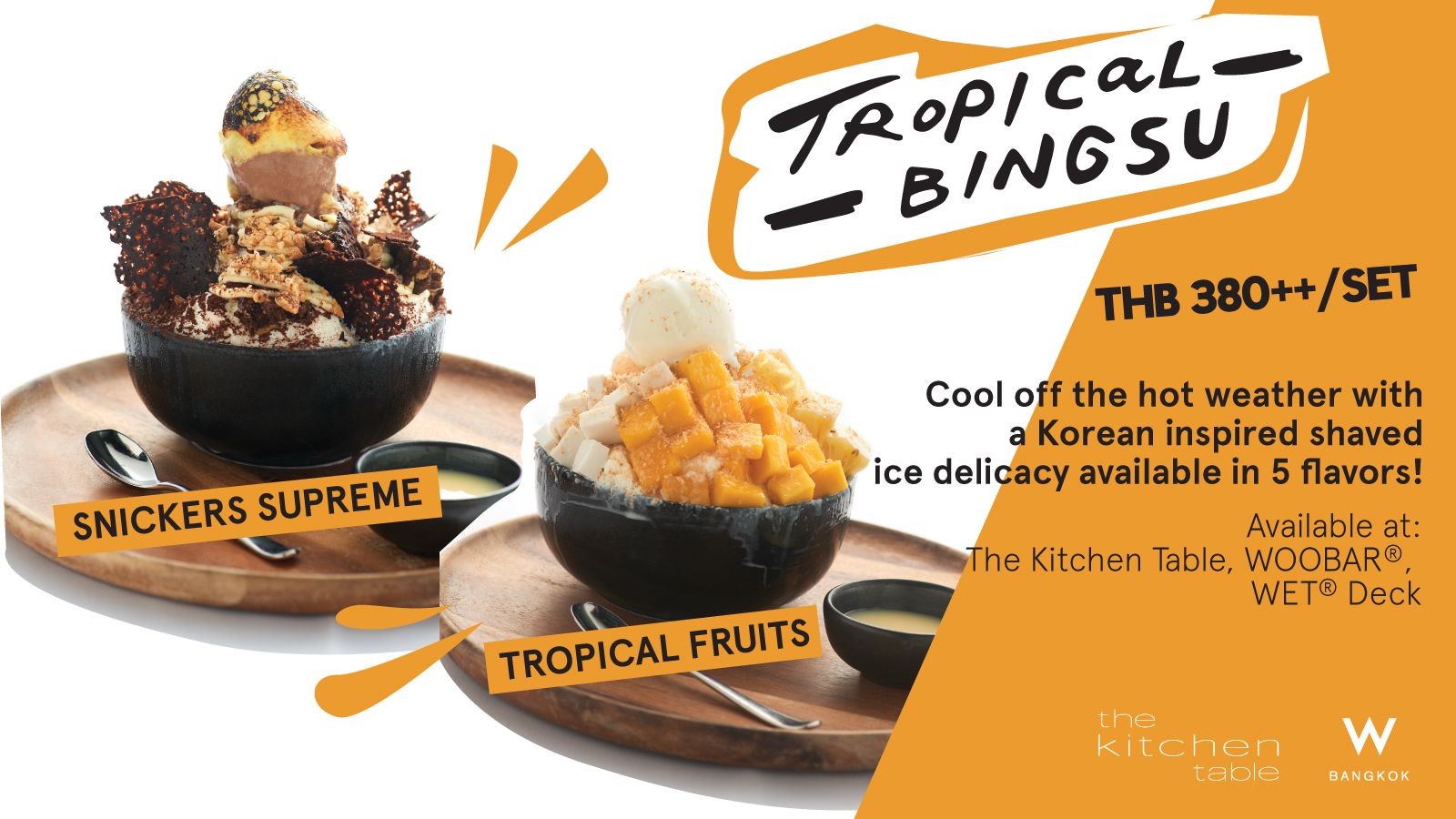 TROPICAL BINGSU
EVERY DAY l 12:00PM - 10:00PM
TROPICAL BINGSU
W Bangkok hotel's "Tropical Bingsu" menu highlights the traditional Korean dessert of shaved ice and comes in 3 popular flavors from last season such as Berries in the Mix, Boozy Bingsu, Matcha Mania. W Bangkok introduce 2 new flavors; Snickers Supreme and Tropical Fruits. Each includes ice cream and fruit enhanced with a range of toppings including syrup, fresh fruits, cakes, brownies and more.
W Bangkok's Director of Culinary, Steven Kim, was born in South Korea so, guests can be sure his Bangkok bingsu has everything that makes the dessert so popular in Korea – and with a few of his own twists thrown in W style.
IN-HOUSE GUESTS ARE NOW ABLE TO CHAT WITH US VIA:
WHATSAPP OR iMESSAGE > +66 (0) 91 010 0299
BBM ID > 7A875B5D